Yuki's Bath time!
by Skybird
No captions really needed. But I had set up a bowl in Cookie and Ami's cage because I mentioned to Cookie, What about a bath? And she got all excited by the word! Yuki had been traveling around on my shoulder. Needless to say, as soon as I set down that bowl of water, he figured it was for HIM! heh heh. Cookie got miffed at this intruder in HER bath water and refused to bath afterwards. So here's Yuki who probably has NEVER seen this much water in his life! LOL He had a blast as you can see.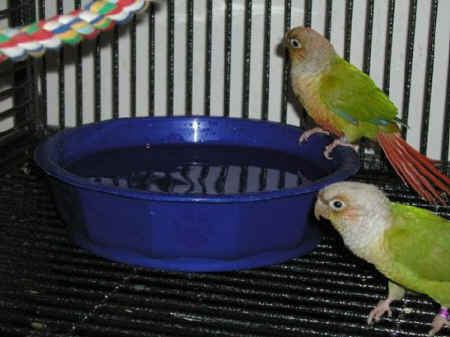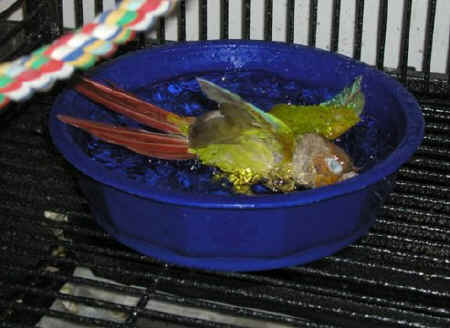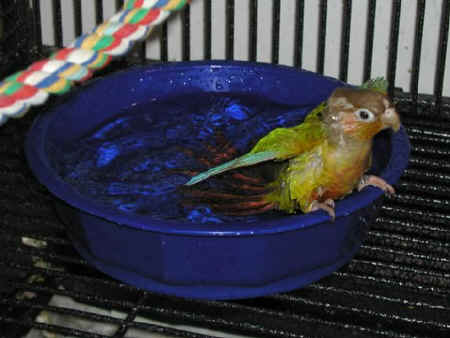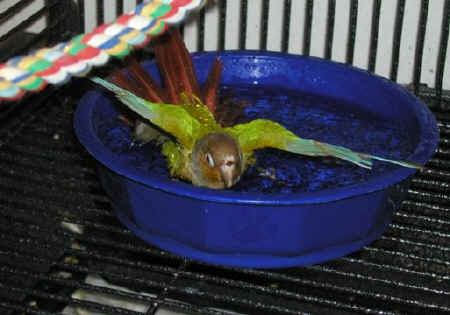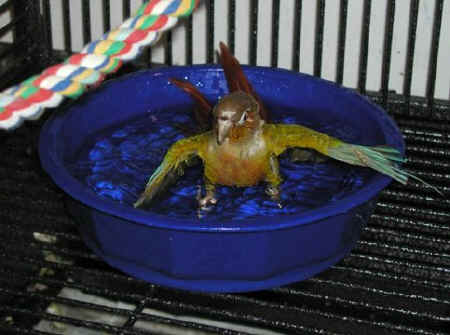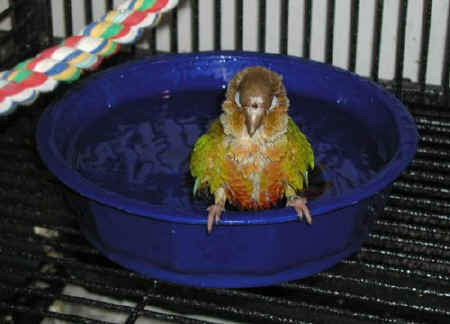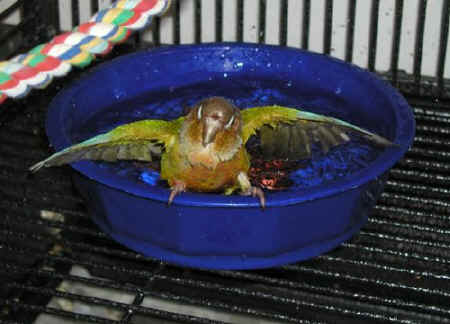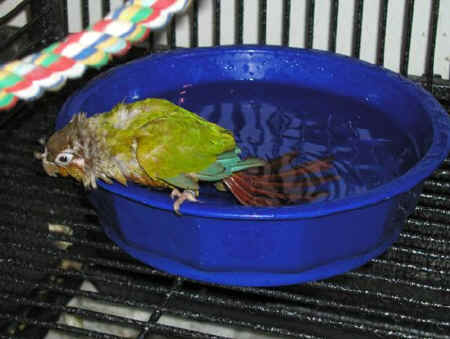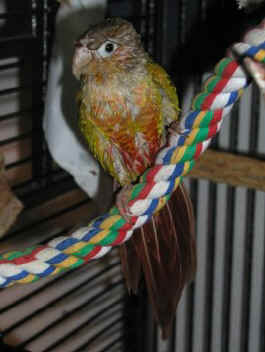 I love this last photo - I swear he is SMILING after this bath! And boy was he soaked!! He was dripping wet!



Thank you Skybird for sharing your Parrot Humor and Fun Photos of your new Green Cheek Conure, Yuki, with us!
Photo Essay Created by Skybird 1/10/2004
Page Created 1/12/04
Updated 11/24/04
Photos were taken by Skybird of her own birds and are property of Skybird. They may not be used or reproduced without permission.


Return to:
Pet Bird 2002-3 Menu
Pet Bird 2004 Menu
Wild Bird Menu
Honorary Parrot-Dog Menu
Return to: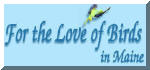 Fun Photo Essays Copyright ©2001 - 2005 Loveofbirds.com
Web design by Ellen at loveofbirds.com
All contents of Fun Photo Essays are property of Loveofbirds.com.
Each Fun Photo Essay is individually copyrighted by author.
Photos on Fun Photo Essay border and Logo were taken by Ellen of her own birds and are property of Ellen at loveofbirds.com.
None of the contents of these pages may be used, reproduced or copied without my permission. If you wish to use anything, please email to seek permission.
New URL and Reset - 11/24/04
http://loveofbirds.com/photoessay/yuki.htm