Two New Visitors! Dial Up Beware
By Cathy & John, Queensland, Australia
Put the food out this morning and noticed 2 Scaley Breasted Lorikeets in the gum tree waiting. They must have been in before, but I just didn't notice them.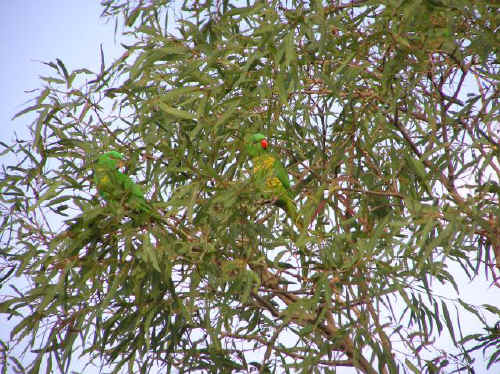 I'll just freshen up before I eat....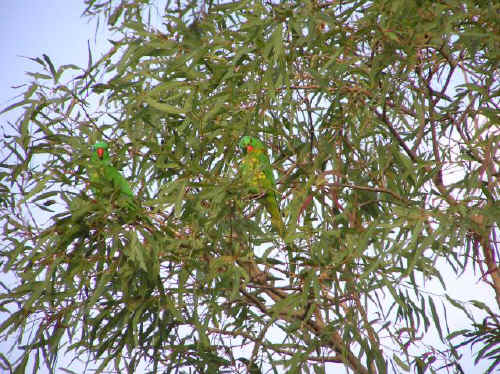 They've made it to the grevillea behind the feeder. The yellow feathers on the breast gives them their name obviously.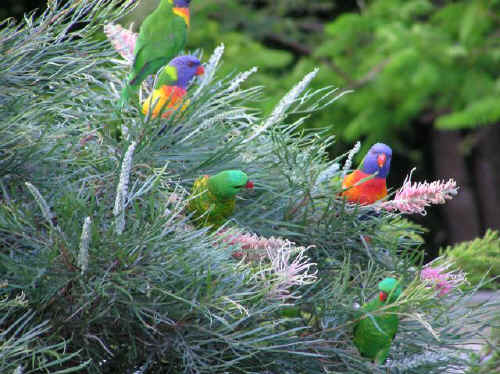 We'll just wait for that dog to move away a bit...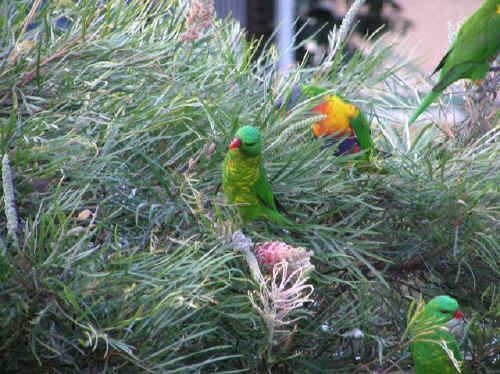 We always called them 'Greenies' when I was a kid. They were really, really common then, but the rainbows have edged them out a bit. Here sitting on the Baeckea.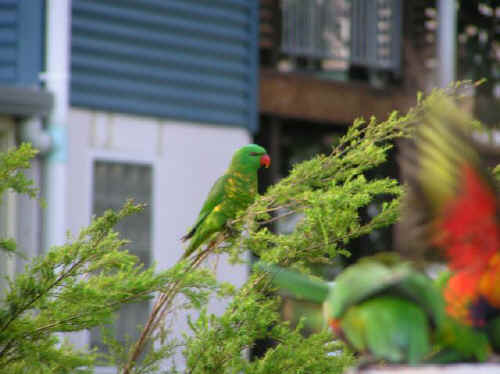 You can see the size difference in this one. And of course no purple on the head.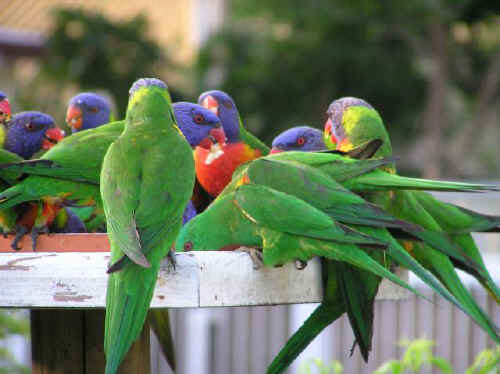 The rainbows get aggressive to almost all the other birds but this little guy stood his ground.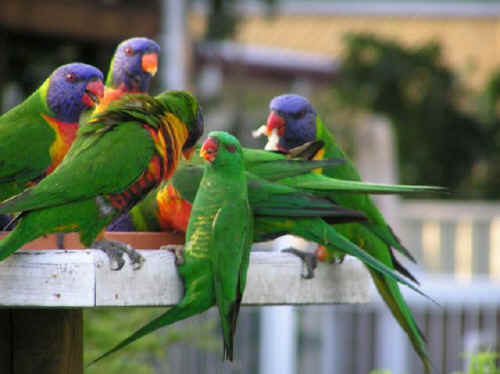 Thank you Cathy & John for sharing your Parrot Humor and Fun Photos of your local wild birds, Scaley Breasted Lorikeets!
Photo Essay Created by Cathy & John, Queensland, Australia 11/21/2003
Page Created 11/25/03
Updated 11/24/04
All photos were taken by Cathy & John, Queensland, Australia and are property of Cathy & John, Queensland, Australia. They may not be used or reproduced without permission.


Return to:
Pet Bird 2002-3 Menu
Pet Bird 2004 Menu
Wild Bird Menu
Honorary Parrot-Dog Menu
Return to: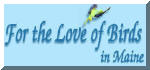 Fun Photo Essays Copyright ©2001 - 2005 Loveofbirds.com
Web design by Ellen at loveofbirds.com
All contents of Fun Photo Essays are property of Loveofbirds.com.
Each Fun Photo Essay is individually copyrighted by author.
Photos on Fun Photo Essay border and Logo were taken by Ellen of her own birds and are property of Ellen at loveofbirds.com.
None of the contents of these pages may be used, reproduced or copied without my permission. If you wish to use anything, please email to seek permission.
New URL and Reset - 11/24/04
http://loveofbirds.com/photoessay/visitors.htm