Fun Photo Essays presents:
My little sister's baby photos
by Miss Rafferty
Cathy & John, Queensland, Australia's
Platinum Cockatiel & Flin's (big sister)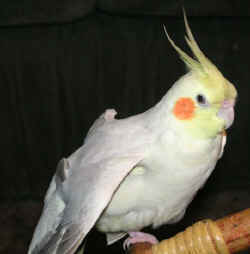 Ok - as I'm feeling a bit motherly at the moment (darned egg, wish it'd move!). I'll continue to be nice to my little sis for just a bit longer. She's 11 months old now - she'll be one on 20th Jan.
This is her in the middle, being a pig as usual (oops, well I can't be nice ALL the time

) at about 30 hours old.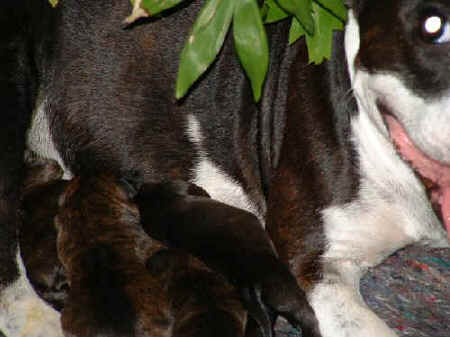 Here is she jumping up on people (like she always does - wish she wouldn't suck up so much!) at 1 month and 2 days old.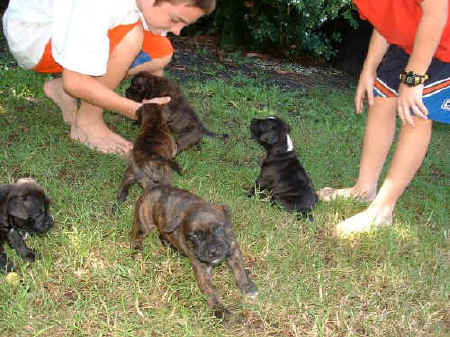 And this is about the same time - she's already starting putting on that "ain't I cute and helpless" look that I tell mum to ignore - but she never does!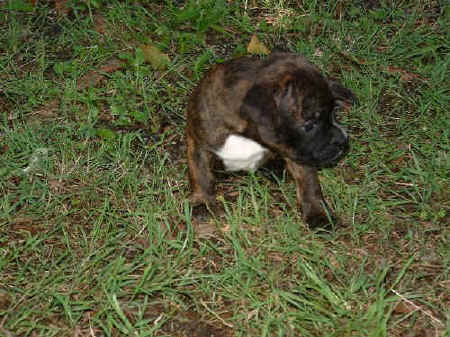 This is her first trip to the creek - I was kinda hoping she'd drown but she made it back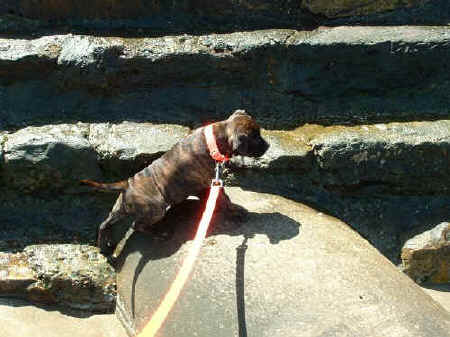 No-one wants to play with a spoiled brat like this! Whoops - I mean, poor little thing, no-one will play with her.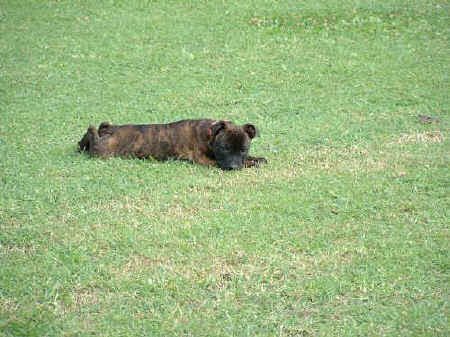 Oh yeah, now she's spotted Bingo from next door and is going to terrorise him!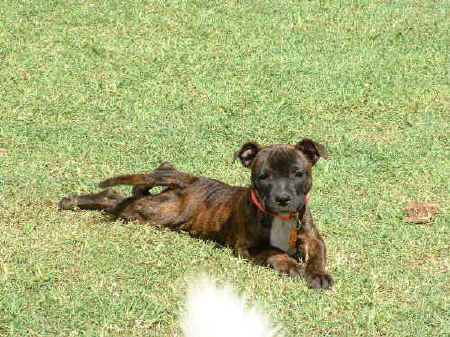 I was hoping she wouldn't wake up after her walk. I mean, poor little dear, she looks all tuckered out!. (Must be, to be able to sleep with her nose in mum's slipper!)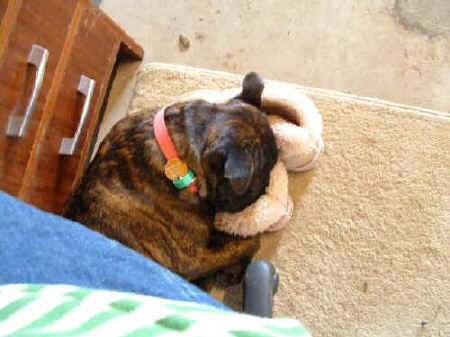 She thought she was so smart being able to jump up on the table and read that notebook at only 7 months! Hey, I could read if I cared to try too!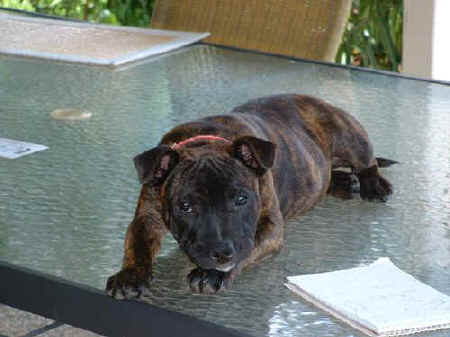 Thank you, Cathy & John, for sharing your Parrot Humor and Fun Photos of Flin, a Staffordshire Terrier and the honorary Parrot-dog, with us!
Photo Essay Created by cathy & john, queensland, Aust 12/30/2003
Page Created 1/10/04
Updated 11/24/04
All photos were taken by cathy & john, queensland, Aust of their own bird and are property of cathy & john, queensland, Aust. They may not be used or reproduced without permission.


Return to:
Pet Bird 2002-3 Menu
Pet Bird 2004 Menu
Wild Bird Menu
Honorary Parrot-Dog Menu
Return to: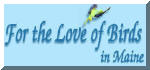 Fun Photo Essays Copyright ©2001 - 2005 Loveofbirds.com
Web design by Ellen at loveofbirds.com
All contents of Fun Photo Essays are property of Loveofbirds.com.
Each Fun Photo Essay is individually copyrighted by author.
Photos on Fun Photo Essay border and Logo were taken by Ellen of her own birds and are property of Ellen at loveofbirds.com.
None of the contents of these pages may be used, reproduced or copied without my permission. If you wish to use anything, please email to seek permission.
Hit counter reset - 2/5/04
New URL and Reset - 11/24/04
http://loveofbirds.com/photoessay/sister.htm