Flin and Lily, and their Stick Fetish
by Cathy & John, Queensland, Australia
Tara and Lucas (2 doors up and Lily's mum and dad) just got officially engaged and have gone away to Byron Bay. So we're feeding Lily and exercising her. We went for a walk up the creek. Lily has a stick fetish and this is one she found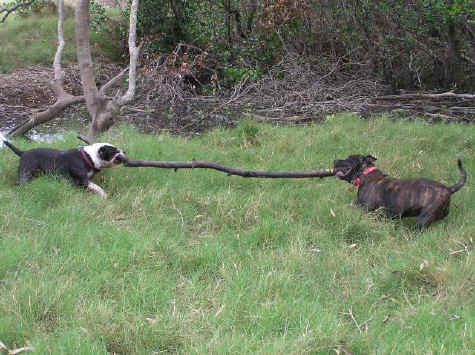 Flin likes to drag Lily into the water.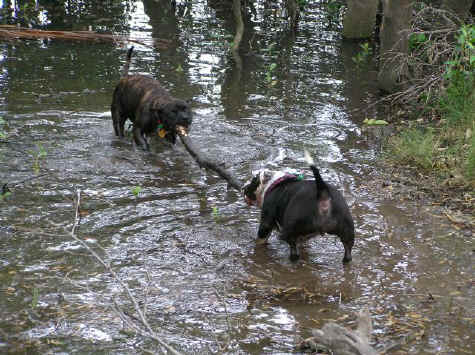 There was a small king tide so the track was surrounded by water.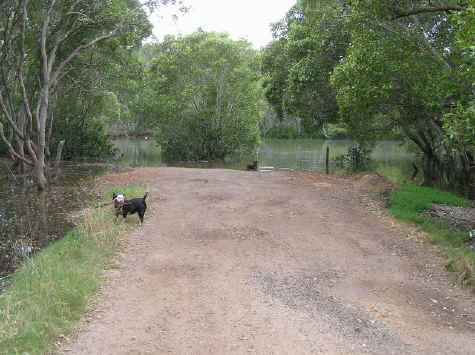 This duck just kept swimming closer to Flinnie - it wasn't in the slightest bit worried, even when she was splashing around.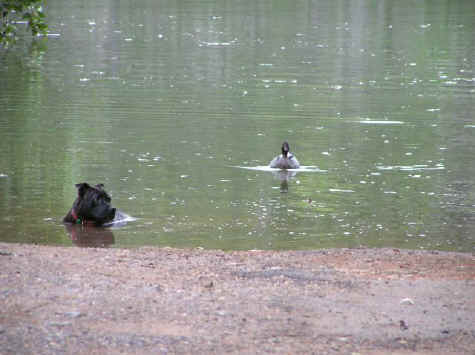 Yay, we love running around in the water chasing sticks!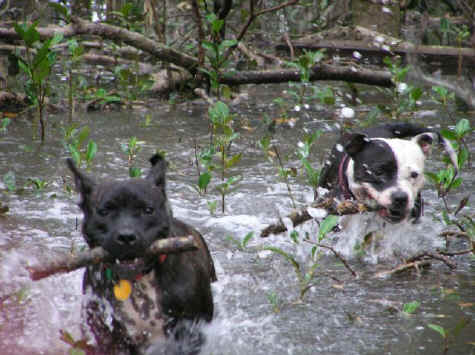 How about this stick mum!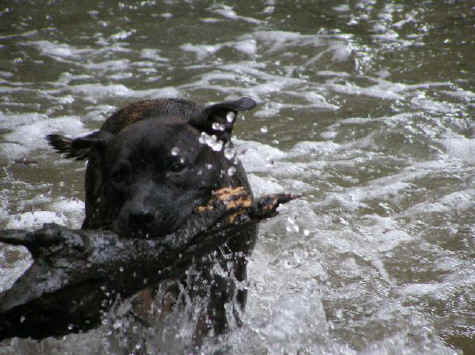 I'm gunna DESTROY it!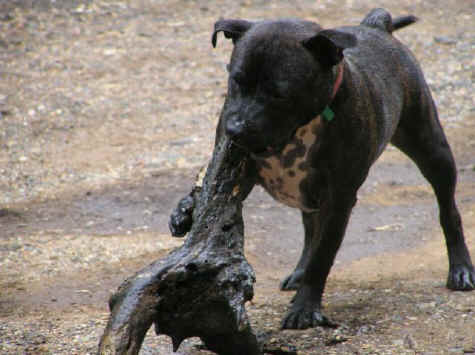 I think I'll keep my distance thanks very much mum.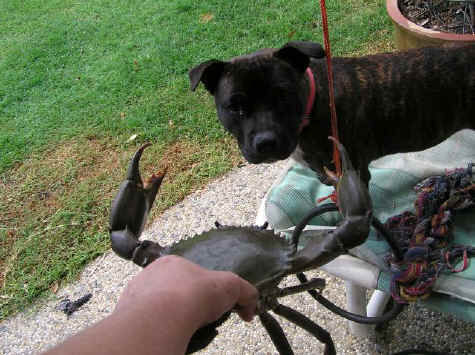 This is the smallest legal mud crab you're allowed to keep. It's 15 cm across the carapace but it's really the claws that count eating wise!



Guess what I'm having for dinner tonight!?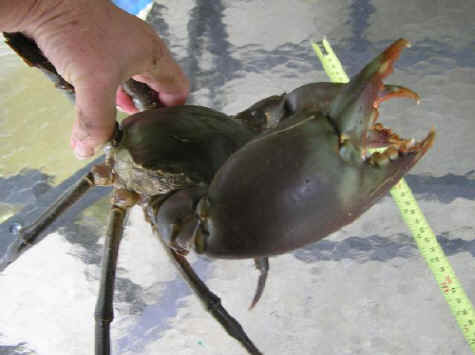 Thank you, Cathy & John, for sharing your Parrot Humor and Fun Photos of Flin, a Staffordshire Terrier and honorary Parrot-dog, with us!
Photo Essay Created by cathy & john, queensland, Aust 11/23/03
Page Created 1/10/04
Updated 11/24/04
All photos were taken by cathy & john, queensland, Aust of their own dog and are property of cathy & john, queensland, Aust. They may not be used or reproduced without permission.


Return to:
Pet Bird 2002-3 Menu
Pet Bird 2004 Menu
Wild Bird Menu
Honorary Parrot-Dog Menu
Return to: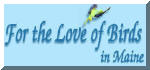 Fun Photo Essays Copyright ©2001 - 2005 Loveofbirds.com
Web design by Ellen at loveofbirds.com
All contents of Fun Photo Essays are property of Loveofbirds.com.
Each Fun Photo Essay is individually copyrighted by author.
Photos on Fun Photo Essay border and Logo were taken by Ellen of her own birds and are property of Ellen at loveofbirds.com.
None of the contents of these pages may be used, reproduced or copied without my permission. If you wish to use anything, please email to seek permission.
New URL and Reset - 11/24/04
http://loveofbirds.com/photoessay/FlinLily.htm